Cemented carbides were developed in 1923 by K. Schröter in Germany and the Germany company called Friedlich Krupp, begun marketing WIDIA brand's cemented carbides in 1926.
The Japanese companies started researching and development of cemented carbides soon after the German company's success. Mitsubishi Metal Mining Co., Ltd, the forerunner of Mitsubishi Materials Corporation, successfully developed cemented carbides with TRIDIA brand and the carbide products business have grown continuously as the leading manufacturer of cemented carbides in Japan.
In 1940s, Mitsubishi Metal Mining Corporation developed rock tools to apply drilling blast holes in their metal mines for their own use. The cemented carbides with high wear-resistance and toughness had been developed for percussive drilling application and the TRIDIA cemented carbides enabled their rock tools to extend the tools' life span greatly.
In 1980s, Mitsubishi Metal Mining Corporation started to market rock tools globally because Mitsubishi's rock tools have been highly evaluated not only in mining industry but in big infrastructure projects in construction market like tunnels for high-speed trains, high-way roads and hydro power stations.
Now, MMC RYOTEC Corporation, is the leading company of wear resistant tools, rock tools and carbide materials, will continue to supply quality DIAEDGE products to infrastructure industries.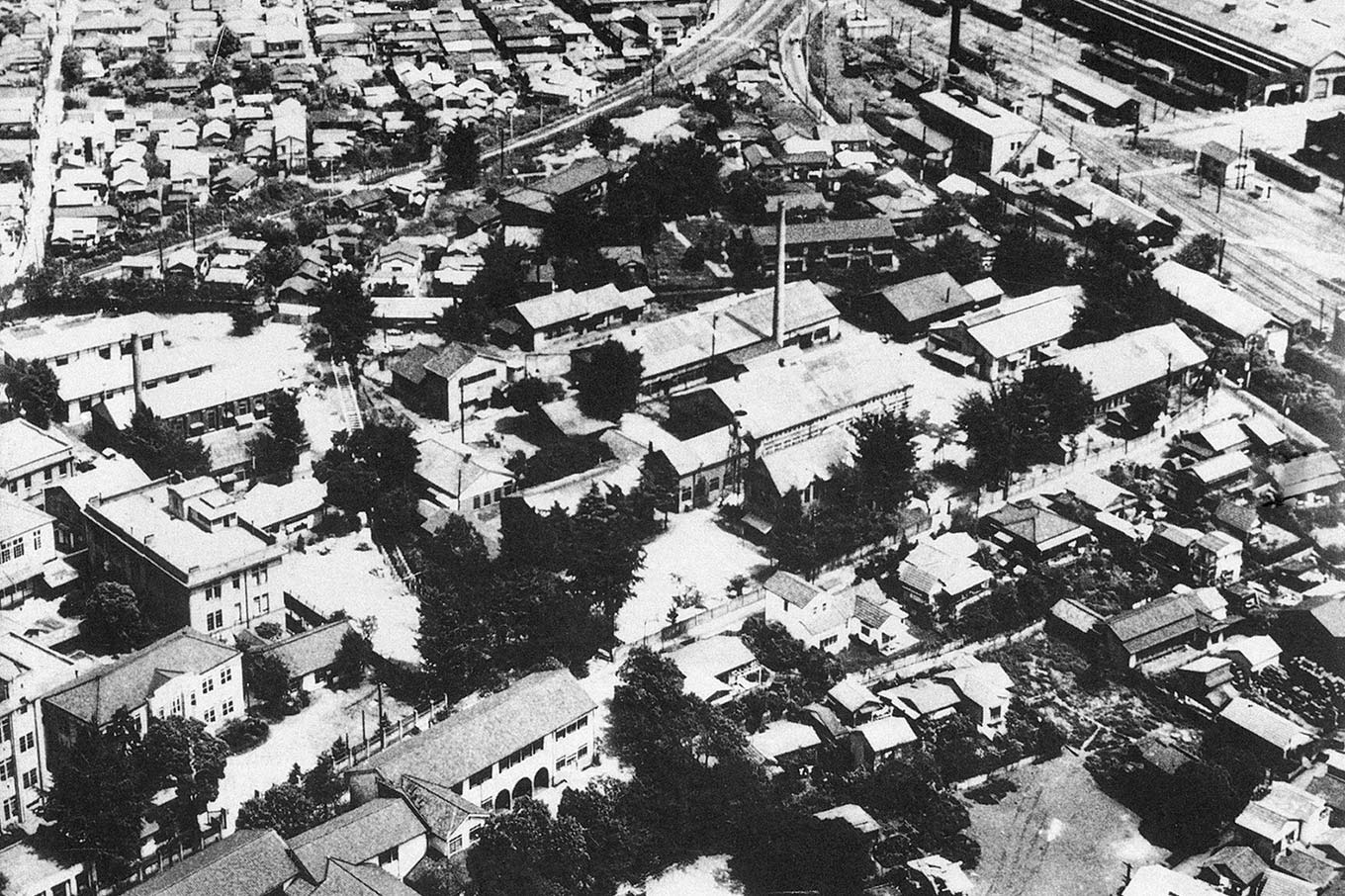 Mitsubishi Metal Corporation, Tokyo Plant(1960)