Steel Industry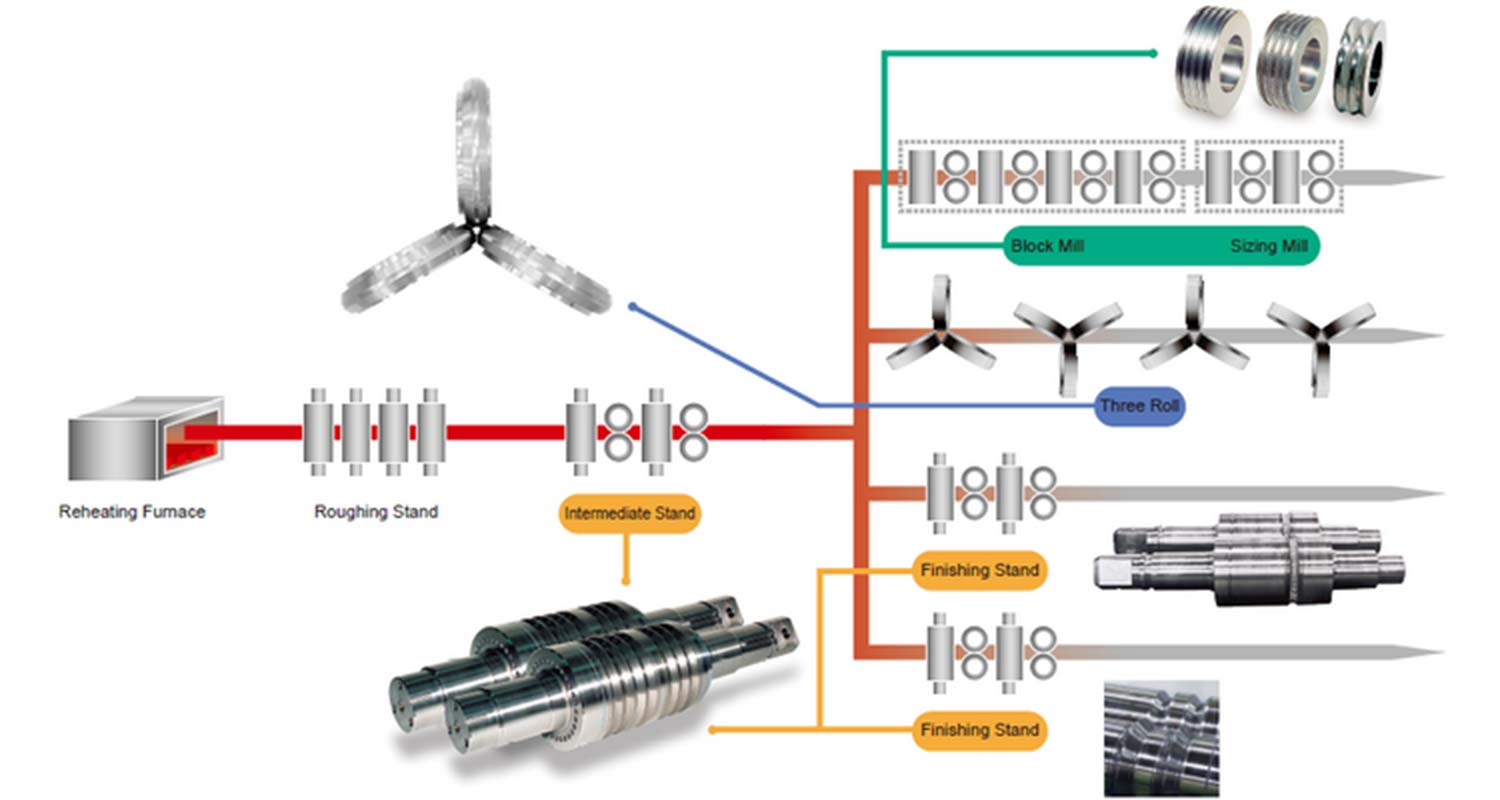 Rolls for Hot Rolling
Solid rolls are essential to the iron and steel industries.
The heat-resistant and deform resistant cemented carbide can mill steel heated to approximately 1000ºC. This contributes to the high-efficiency rate in the production of steel.
Composite rolls have been adopted by numerous type steel production line. e.g.Round bar, Deformed steel bar and Mold steel.
Ring rolls have been adopted in many variant rod wire and steel bar production line.
3-rolls for Reducing & Sizing Block (RSB) maintain rolling efficiency and operation rates high-level.And you can change your product size in a short time with the rolls,so it is suitable for special steel production which needs high-mix low-volume production.
Composit Roll

Ring Roll

Three Roll